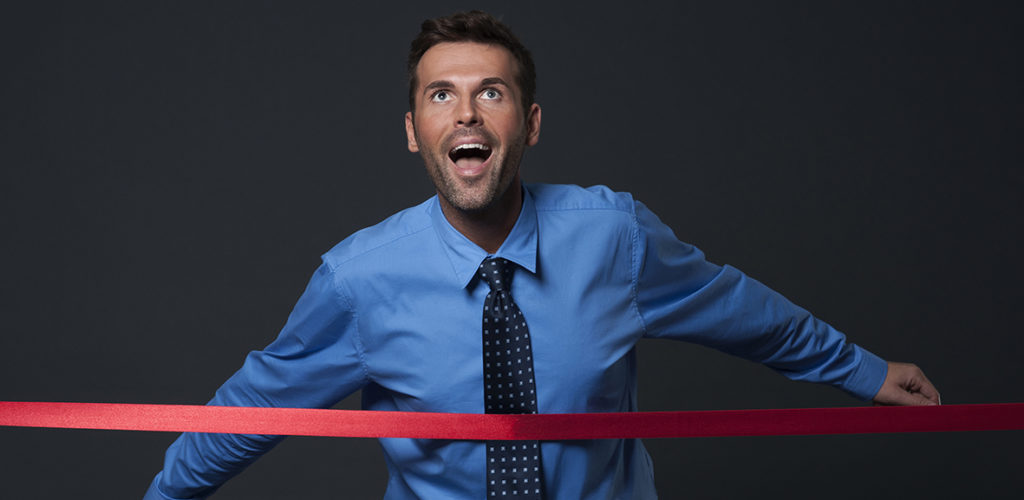 The end of the year is fast approaching and most companies are already preparing for the annual review. A moment sometimes awaited with fear, sometimes with impatience, but absolutely necessary and useful. The annual evaluation has a strategic importance, being a mandatory process to support the evolution of employees.
Recent studies by McKinsey and Gallup have revealed the need for employees to be evaluated not only through the quantitative calculation of their performance, through precise measurement in numbers, but also through the analysis of their competencies, which motivates performance and is reflected in the development of actionable skills. Otherwise, a review based exclusively on numbers risks being inaccurate.
What do we measure beyond numbers?
If it's not just about numbers, what does an annual review look like? What is necessary to take into account? When, how and what should we measure? There are many questions that you have surely asked yourself.
Every company has, of course, a performance measurement system, with precise indicators, such as okrs and check-ins on objectives, with a well-established timeline and direct reports, which we discussed here. All these tools make the annual evaluation no longer a surprise for anyone. No self-respecting organization can function and act without a performance management system calibrated to its specifics. A vital process, a central organizational pillar, a reliable generator of data and figures. They say that numbers don't lie, they reflect performance or counter-performance objectively.
But we must not forget that, in fact, we evaluate people, talents, potentials, attitudes and skills. There are people behind those numbers. Thus, the subjective, human dimension of the annual evaluation process seems to be the biggest challenge.
What skills do we evaluate?
Quantitative objectives, expressed in numbers, are, without a doubt, essential performance milestones, against which we report in our actions. And we all know how to look at numbers and interpret them. They speak clearly, they are not afraid of feedback, they don't have emotions on the eve of closing a transaction, they are calm, they don't think about the next day's tasks and the extra effort they have to put in to be better. In short, numbers are not people. Since the annual evaluation evaluates employees, people, then we must give greater importance to the competency indices, to widen and refine their palette.
Thus, it is recommended that this range of skills be structured according to roles, managerial or executive. At the managerial level, leadership skills are extremely important. The evaluation of a manager must take into account, among other things, his abilities to hold employees accountable, to assume the role of a mentor, to resolve conflicts constructively. On the other hand, at the executive level, employees are evaluated according to their operational skills, also looking at responsiveness or creative thinking, for example.
Therefore, a good evaluation takes into account a large amount of human variables, subjective, but which have a direct impact on the objective results and help to identify opportunities for growth and potential areas for improvement. In the end, what we get is an optimal management of talents, of the human resource. Only then will the generated reports, whether they are intermediate (quarterly) or final (annual), be correct for employees and useful for managers.
What solutions do we have?
The solution that is emerging globally, and which can inspire Romanian companies, depending on their specifics, is to adapt and adopt the effective annual evaluation methodology of the 360 ​​Evaluation in the organizational performance measurement process. This specific type of review complements and expands the standard procedures, bringing added value and relevance, by integrating the analysis of competencies and the quality of employee relations. Moreover, the 360 ​​Evaluation facilitates the provision of real-time feedback and offers each employee the opportunity to receive performance appreciation from all directions. Thus, managers can customize the timeline of objectives on the fly and have complete control over the performance of employees or teams, so that, in the end, the annual evaluation provides a historical record of performance and truly contributes to professional development. Then the performance trends and the course of improvement will be clear and relevant for the development of the performance strategy for the following year, because a correct evaluation of what we have done in the past can effectively guide us towards what we have to do in the future.
Of course, it may seem complicated to take into account so many aspects related to the performance of tens or hundreds of employees, to follow them individually, to centralize and analyze them, in order to extract a comprehensive report at the end of the year. But, fortunately, all this can be automated, digitized and made accessible to all employees, even if there are only two months left until the new year!
Through its innovative digital platform, Co-Factor simplifies the evaluation process by making it easy for stakeholders at all levels of the organization to deliver feedback in real time. It also adapts to fit your organization's performance management model, streamlining the review process whether you deliver reviews on an annual, mid-year, quarterly, or ongoing basis.
Co-Factor facilitates the operationalization of all evaluation procedures, available in the Performance Management Module, where feedback sessions can be activated within individual performance plans.
With the software developed by Co-Factor, the degree of employee engagement and performance can be increased and measured, all types of feedback can be encouraged and monitored, a specific strategy can be created to support employees to perform, organizational culture can be promoted and employee results can be measured, thus obtaining a clear picture of employee spirit, engagement and performance.