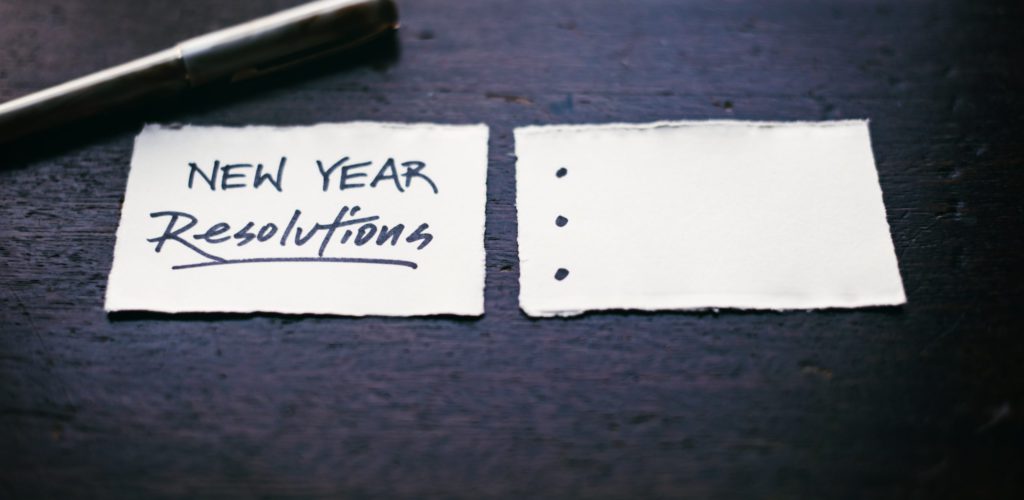 At the beginning of each new year, we set new goals or bold resolutions. From "more sports" to "more money", our desires for more or better are countless. We start the year in confidence, and the energy of this beginning often makes us forget that sometimes it's difficult to keep a sustained rhythm throughout the year. Therefore, setting goals is, in itself, a strategy, which should not be left to chance. In companies, things are even more complex and require more attention, as employees can have their own personal and professional goals, which must be considered and aligned with organizational ones.
To begin with, we must distinguish between resolution and objective. While the resolution represents a decision we make toward a direction in which we must go, the objective means action, it shows what we must do, keeps us on track and focuses our attention on concrete activities. For example, if the resolution of a company is to increase the degree of employees engagement in their daily work, the objective can be formulated as an action to implement mechanisms to motivate and recognize the employees efforts.
We must also make sure that the objectives we set are concrete, realistic, i.e. possible to achieve, within the power of the employees and, above all, have a clear deadline. It is necessary to be accompanied by a warning about the challenges, a list of practical actions and, last but not least, the reward associated with the fulfillment.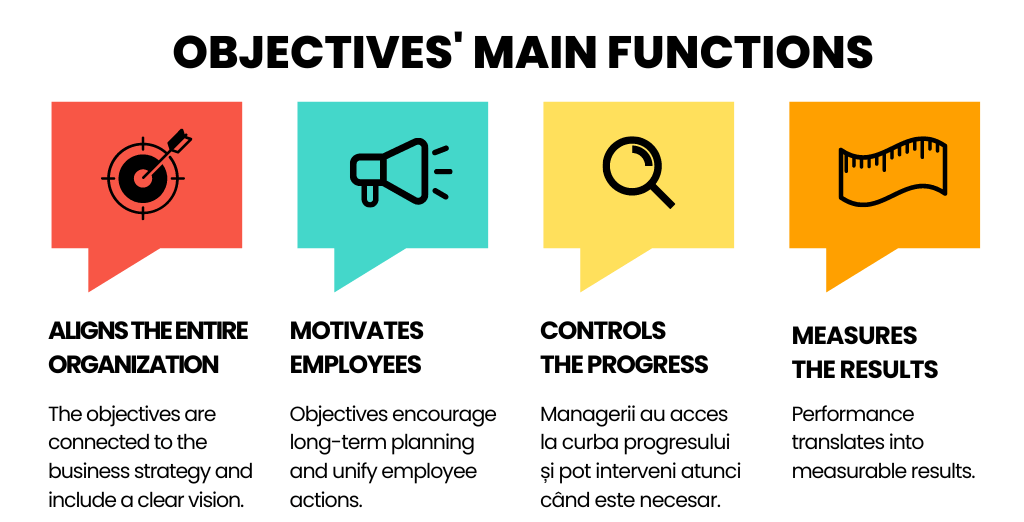 Objectives can be individual, team objectives or organizational. For example, the individual objectives of an employee may refer to self-management, learning a new set of soft skills, learning new communication technologies or developing negotiation skills. On the other hand, the company's objectives can be, for example, revenue objectives, aiming to improve the net profit, or operational objectives, oriented towards the logistical elements of the business. In general, the company's objectives are either inward – business growth or outward – customer satisfaction.
The Performance Management module of the Co-Factor digital platform is based on current and global trends in organizational performance management and provides users with a set of action tools associated with the objectives set by each company, such as OKR, check-in, timeline performance, leader boards or real-time feedback.
Thus, whatever the objectives you set for this 2023, you can always find support for achieving them in the Co-Factor digital platform!