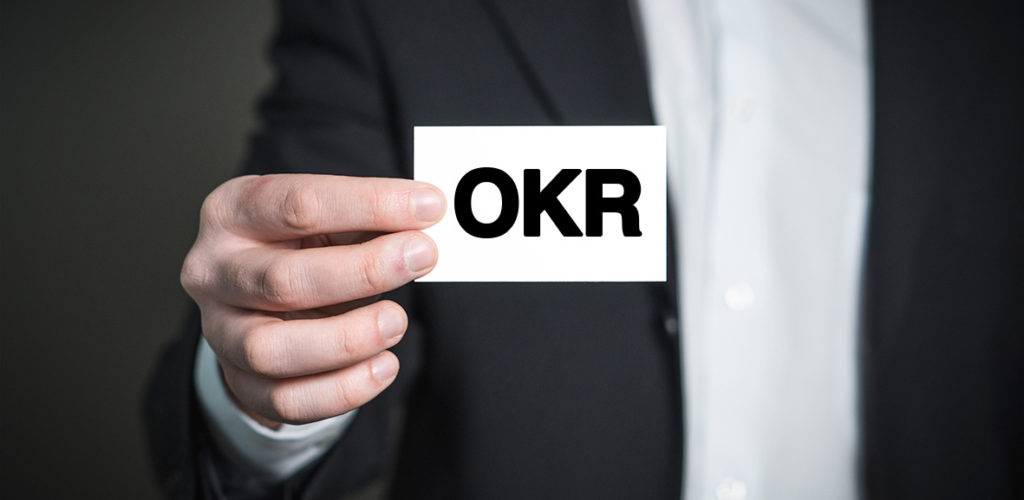 "Performance Management" is, perhaps, the most used phrase in companies around the world. And not only because it has proven to be an effective corporate management tool that helps managers monitor and evaluate the work of employees, but, above all, because it contributes to creating an environment where people can perform in the true sense of the word , they can make the most of their skills and produce quality work in an efficient way.
Although, in theory, performance management uses absolute, ideal performance standards, in practice, these performance standards must be achievable, specific, observable, relevant, measurable and clearly defined in terms of quality, quantity, promptness or cost. That is why performance management programs use certain traditional tools, which can create and measure goals, objectives and milestones.
The Co-Factor digital platform includes a whole module, dedicated to the performance management process, where is made available a wide set of action tools associated with each objective, such as:
OKR (objective key results): a valuable tool to translate objectives into a set of actions/results that can be assumed and concretely pursued by the employee and his manager.
Check-in: a goal status tool, with which the manager can request progress feedback on a goal at any time. It can be scheduled or requested instantly, specifying delivery method (face-to-face, online, user-only or bi-directional).
Performance timeline: a useful calendar in which all relevant events and actions within the performance process are recorded, to reflect a fluid history of the employee's performance.
Knowledge tips on objectives and automatic insight: various resources to provide the user with support for improvement and predictive or prescriptive performance notifications so that employees know at all times what they have to do and what they need to do to achieve their goals.
Leader boards: real-time gamification based on how often results are loaded to drive individual and team performance.
Feedback: extremely useful tool, through which one can request or provide progress feedback on specific objectives.
We will further discuss about OKR, because it is one of the simplest management methodologies, very popular and very widespread in companies. The simplicity of OKRs also comes from the fact that there are only a few, fairly clear rules that define the methodology: establishing qualitative objectives, which describe the intention and aspiration, and then, for each objective, up to a maximum of five quantitative key results are defined, used to measure success.
What exactly are OKRs?
As you probably already know, OKR is the acronym for "Objectives and Key Results". An objective is what you want to achieve, and a key result is how you plan to measure the extent to which you have achieved your stated objective. Thus, the objectives will always be qualitative, and the key results, always quantitative.
But although things seem simple, OKRs raise a number of challenges, primarily at the level of organizational mindset, because they shift the focus from completing tasks to achieving results. Most employees in an organization are used to performing tasks. OKRs, however, require to start orienting their thinking and work towards results, and this is not always easy. People are used to think in terms of "what must I do?" as opposed to "what must I achieve?". OKRs are not about doing things, but about getting results. Secondly, implementing OKRs requires a process change. So you're not just asking the organization to change the way it thinks, you're also asking people to do something new. Therefore, proper planning and training is required, without which employee reaction can range from frustration to contempt. Done right, OKRs deliver on four promises: alignment, focus, transparency, and engagement.
Transparency is a sore point in most companies. For example, many large organizations consume an enormous amount of time in "update meetings", which is a symptom of a lack of transparency. It has been calculated that just by "industrializing" the process and instrumentalizing OKRs in a performance management system that everyone has access to and can track progress, cumulative savings for all participants in these meetings can be up to hundreds of hours per year.
How and where can OKRs be set?
Fortunately, OKRs are an extremely versatile tool. These objectives and key results can be defined at any level – individual, team or organizational, in any of the departments of a company – sales, marketing, product, financial, human resources, etc.
There are three main ways OKRs can be set:
From top to bottom: all goals are set by a manager or a superior. In some cases, the CEO sets the OKRs for the entire organization.
From bottom to top: employees set their own OKRs based on what they think should be accomplished. For this to work, the company's OKRs, mission and vision should be clearly defined.
Negotiation: the manager and the employee negotiate OKRs. Usually, the manager announces the requirements and the employee says how he can participate in achieving them – "I need to achieve X and Y this quarter, how can you help me?".
Co-Factor, through its innovative digital platform, facilitates the agile operationalization of the performance management system, enabling the definition, tracking and evaluation of objectives within the company. Through the performance management methodology, which allows the instrumentalization of numerous action tools, the company will increase the degree of transparency and will manage to connect each employee to the main priorities and the organization's strategy.
The Co-Factor performance management system uses the most current global trends in organizational performance management. The platform has an intuitive interface and offers a performance scorecard, which allows interactivity and additional control over individual and team performances.