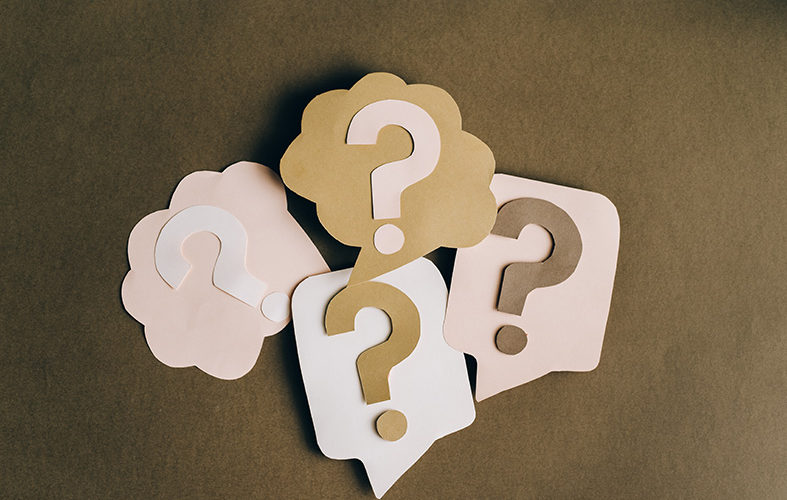 In our previous article, we discussed extensively about the 360 Evaluation, as a method and tool that gives employees the opportunity to receive performance feedback from all directions, and reviewed the most important benefits of this type of feedback.
Because the most common question our clients have asked us is What are the right questions in a 360 evaluation?, we will briefly review them to ease your task.
Of course, you will need to take into account the purpose of the evaluation – performance evaluation or finding optimal solutions for the professional development of employees. But whatever the objective, from a methodological point of view, the questions can be open, closed, or a mix between the two categories, in order to collect both quantitative data and qualitative perspectives on an employee's performance.
Below is an example of a questionnaire that can measure relevant skills and behaviors of an employee, grouped by category.
Team work and communication
Supports teamwork and collaboration through clear and transparent communication
Cooperate with colleagues to find the best solutions for challenges, support team discussions to solve problems
Discourages individual competition
Performance at the level of excellence
Orientation towards results and meeting the organization's objectives
Efficiency, speed and responsibility
Work performed complies with standards, laws and regulations/procedures
Integrity and accountability
Relates with colleagues and external partners with respect, honesty and transparency
Maintains the confidentiality of information and protects company resources
Demonstrates integrity in all his actions
Team management
Motivates people, shows interest and uses appreciation for people's achievements
Effectively intervenes to correct poor performance, by communicating and implementing the necessary measures to increase performance
Delegates to assign responsibilities and help people grow professionally
Innovation and learning
Uses the team's collective brain to identify ways to improve existing processes or services and encourages colleagues to do the same
Open to new ideas, experience new things
Share and promote a culture open to change
Leadership
Is a role model, inspiring others to set and achieve goals in line with the overall goals of the organization
Provides constant, direct, constructive and actionable feedback to develop people
Creates a shared vision and is able to translate it in a way that everyone can understand so that it is easy to follow.
Through its innovative digital platform, Co-Factor simplifies the 360-degree review process by making it easy for stakeholders at all levels of the organization to deliver feedback in real time. It also adapts to fit your organization's performance management model, streamlining the review process whether you deliver reviews on an annual, mid-year, quarterly, or ongoing basis.
Co-Factor facilitates the operationalization of all evaluation procedures, available in the Performance Management Module, where feedback sessions can be activated within individual performance plans.
With the software developed by Co-Factor, the degree of employee engagement and performance can be increased and measured, all types of feedback can be encouraged and monitored, a specific strategy can be created to support employees to perform, organizational culture can be promoted and employee results can be measured, thus obtaining a clear picture of employee spirit, engagement and performance.