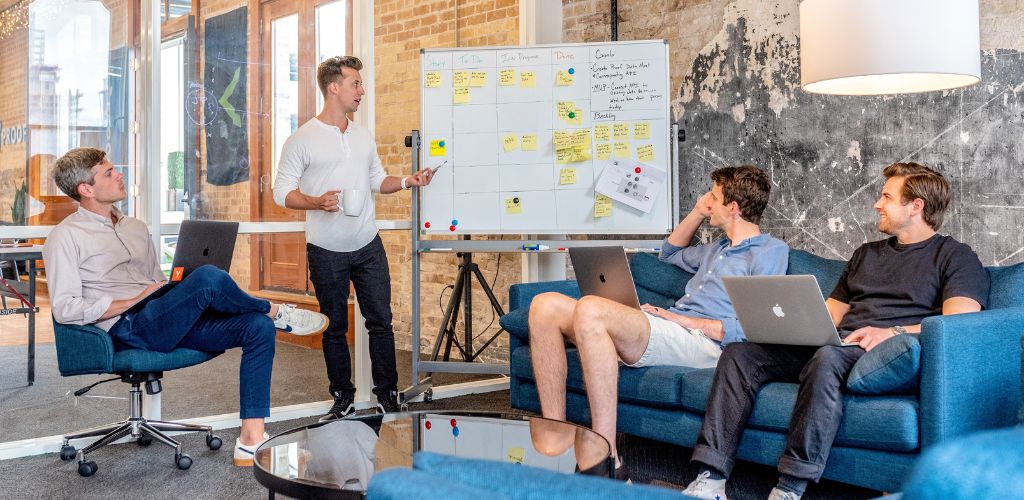 Money makes the world go round and everything is perfect, things are going great, employees are happy to receive their financial recognition as long as the company provides specific budgets for bonuses, wage increases, and incentives.
But what do you do when these budgets are blocked? For one reason or another, at one point it could happen to anyone. That's why we've prepared this paper, to help you find inspiration to keep your employees motivated and engaged without spending money on it.
First of all, we strongly believe that the widespread habit of motivating employees only by giving them money is not a healthy one. Getting them used to receiving money for any goal achieved, part of their job, or to make them do a certain thing only if they get paid for that involves a big risk for the organization. The risk that, in difficult times, when loyalty is needed more than ever, the company will be left behind. And nobody wants that.
In order not to get there, a shift in you organization culture may be necessary. Because habits die hard, culture reshaping almost seems impossible. But with the right preparation and management process, it doesn't have to be painful at all. You can find more about the problems related to the organizational culture here.
A quick tip: use the 5Ds of the organizational culture to roadmap the change:
Diagnose – Assess how your current culture is holding you back.
Discover – Determine the cultural change needed to achieve your vision.
Design – Define and model your ideal organizational culture.
Develop – Develop the steps towards creating a sustainable desired culture.
Deploy – Implement the culture change and build habits to reinforce the new culture.
A company culture is mainly about how organizations do things. It's an extremely important aspect of a company's life, as it affects how employees think (including about money), act, and interact. Of course, this big change can't be achieved by simply telling people what they should do differently. It requires managing the whole process and monitoring new habits that will make the new culture the new norm and overcome the resistance to change.
A strong organizational culture will help employees to understand they're putting their time to good use when they show up to work every day. Compensation for their well-done job is only part of the satisfaction an employee should receive.
Besides a healthy organizational culture, when lacking the budgets for wage increases, incentives, and bonuses, other leverages could be activated. We think, among others, about work-life balance, opportunities to grow, and genuine appreciation.
A better work-life balance has been largely discussed and shown to not only decrease employee turnover but also increase productivity. People are willing to give up part of the money in exchange for this sensitive balance.
Moreover, contrary to common belief, employees wouldn't work harder just for money. When they are offered real career growth opportunities, they acquire a sense of purpose, which is much more important than money, and fosters loyalty. So make sure everyone in the company understands where their positions could potentially lead and show them a clear map to get there.
But, most of all, express genuine appreciation. Managers should take time to learn what employees' biggest workplace accomplishments are and don't let these go unnoticed. Genuine gestures of appreciation will mean a lot to your employees, even if it's something as simple as a gratitude note sincerely signed by management. Recognition matters more than bonuses, is the most powerful and sustainable incentive.
Speaking about incentives, let's deep-dive in this matter which preoccupies any manager.
First af all, we should highlight the difference between incentive and motivation, because there's big one. Incentive depends entirely on the promise of something external, and encourages one to do something. Motivation is internal. An incentive is promising a reward in exchange for achievement. Recognition is the acknowledgement of effort or performance, and can include a reward if you choose.
You probably already know that incentives are not just economic in nature, which is a very good news, because it helps us to identify other ways to boost performance, without spending money. Incentives may come in three flavours:
Economic Incentives – material gain/loss (doing what's best for us)
Social Incentives – reputation gain/loss (being seen to do the right thing)
Moral Incentives – conscience gain/loss (doing/not doing the 'right' thing)
If economic incentives are not available for a certain period within the company budgeting, think of using social and moral incentives instead. It may surprize you how efficient acceptance, approval, inclusion, or status could be! Sometimes, the intangible benefits like these contain an intrinsic motivation and are even more important in communicating respect and appreciation for employees. It leads to greater employee engagement, which increases retention and helps create a more positive overall workplace.
This is why Co-Factor has put a lot of effort to provide companies with an innovative tool, hosted by a digital platform that helps employees and managers alike to be publicly recognized and feel appreciated.
Digitizing your reward and recognition programs it's a step you may want to consider.
Multiple times awarded, Co-Factor platform is employee centric, user friendly, and uses gamification as catalyst of engagement and performance. Through its functionalities, Co-Factor platform motivates employees deliver faster and get the recognition they need.
With the software developed by Co-Factor, the degree of employee engagement and performance can be increased and measured, all types of feedback can be encouraged and monitored, a specific awarding strategy can be created to support employees to perform, organizational culture can be promoted and employee results can be measured, thus obtaining a clear picture of employee spirit, engagement and performance.