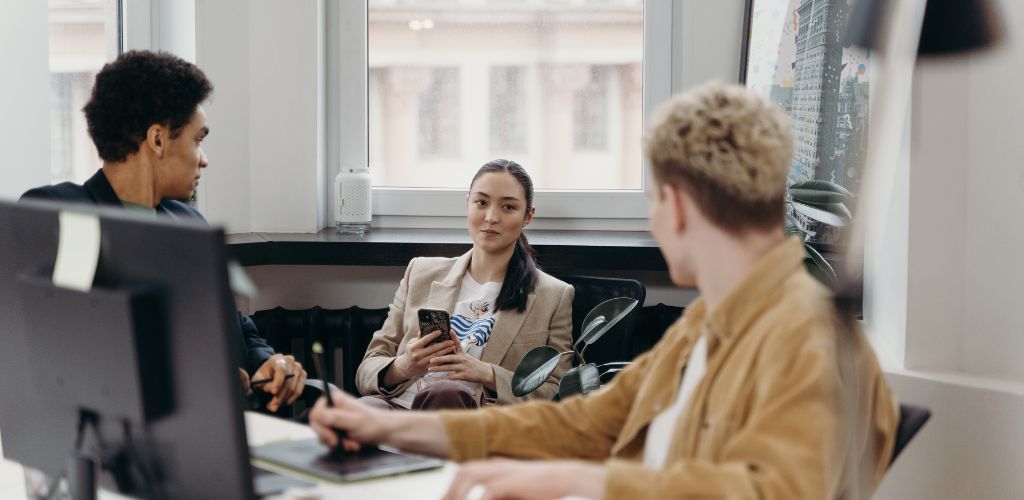 According to a very recent study, carried out just this spring, 71% of Europeans intended to take a summer holiday in 2022, an increasing percentage compared to the previous year. In Romania, the figures are similar. Summer vacation is everyone's favorite, that's why most employees reserve their precious vacation days for this time of the year.
Except a few industries, among which, obviously, a special place is occupied by the tourism industry, the summer heat seems to throw a kind of lull over the activity of any organization, precisely because most of the employees go on vacation. It is not for nothing that August is the least productive month of the year. And it's normal to be like that!
But what to do when, even though the vacation is over, employees still seem lethargic and even more tired after the relaxation period? Some feel overwhelmed or stressed by the workload accumulated in their absence, others still have "vacation brain" and struggle to catch up on overdue tasks, and finally, all are distracted by those who have just returned from a trip and want to share their impressions and pictures with everyone. All of these things can make it difficult for employees to reconnect with the work. And on top of that is post-vacation depression…
In this article, we'll try to suggest some tips that you can even include in an email to employees at the end of the summer, tips that will ease their return and help them re-engage with the company.
First of all, as a manager, you can start by greeting them "Welcome back!". It may seem small, but they will feel seen, they will have confirmation that their return is important to the company, and this will motivate them to connect to the job again.
Also show them some interest in their time away from the company. A few simple but sincere words, such as "I hope you had a nice vacation!", "I'm glad you relaxed!", "You deserved to have this free time for yourself!", all these matter for the relationship that needs to be rekindled after absence.
Give them all the support they need to get back on track and encourage employees to come to you if they feel they've fallen behind. It's important for them to know that they don't have to face the wave of tasks alone. You can also refer them to other colleagues, who can keep them up to date with the news and give them a helping hand.
Then advise employees to prioritize the tasks accumulated in their absence by urgency or importance, not necessarily chronologically. Draw their attention not to confuse the activity of answering emails with productive work, to act strategically and to respond first to messages with a tight deadline.
Some employees are tempted to work overtime, but be warned that often overwork is not necessarily quality work, as fatigue impairs performance.
Obviously, the tasks from past are the most burdensome when returning from vacation. That's why it's important that employees returned from holiday receive a new, interesting, future-oriented project that excites them.
We totally understand that it can be frustrating for a manager to see his team members behaving as if they are still on vacation. Their relaxed attitude can give the impression that they don't care about work. But remember that it's natural to have a transition period until you get back to your daily routine.
To solve this specific and recurring problem, as the story repeats every year, you can find additional help in using the Co-Factor digital platform.
The Internal Communication module of the platform facilitates communication and collaboration between employees, extremely important especially after periods of absence. It works transparently and in real time, connecting and informing all employees at the same time, whether they are in the office or in the field. Moreover, it can be used to create a special section dedicated to holuday memories, where employees can share impressions and photos.
The multi-award winning Co-Factor platform is employee-centric, easy-to-use and employs gamification as a catalyst for engagement and performance. Through its functionalities, the platform motivates employees to deliver results faster, be more efficient and get the recognition they need. Extremely useful action tools are also integrated, associated with the objectives set by each company, such as OKR, check-in, performance timeline, leader boards, 360 evaluation or real-time feedback.
With the software developed by Co-Factor, employee engagement and performance can be increased and measured, all types of feedback can be encouraged and monitored, a specific recognition and appreciation strategy can be created to support employees to perform, organizational culture can be promoted and results can be measured in real time, thus obtaining a clear picture of everyone's spirit, engagement and performance.
The Co-Factor platform also has a mobile app extension that allows employees to stay connected anywhere, anytime!