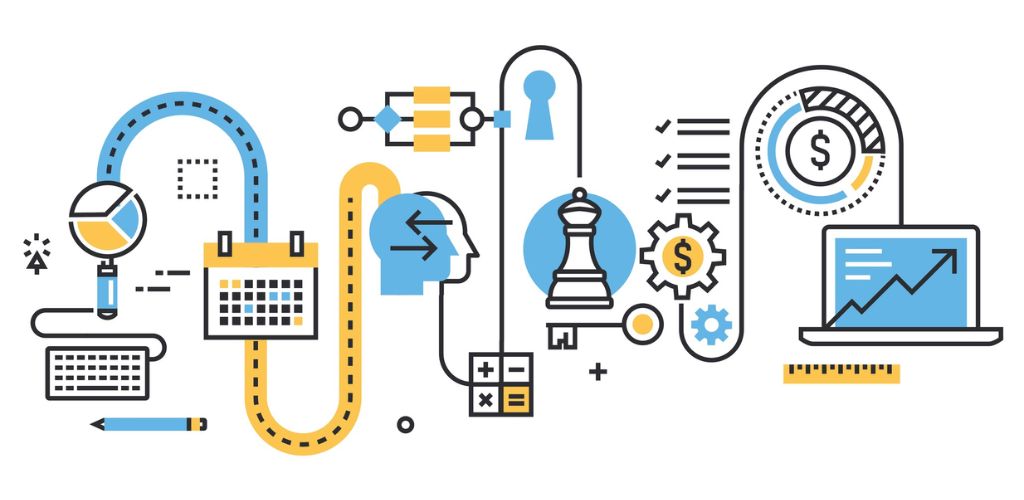 In a recent article, we were pointing out the importance of gamification, answering the question "Why should we play at work?". This time, we dive deeper into this catchy subject, and try to answer two other important questions that certainly interest you – where and how can we use gamification?
Before deepen the subject, let's remember that the term itself – "gamification" – was coined 20 years ago by the British programmer Nick Pelling, while designing a game-like interface for ATMs and vending machines. Since then, gamification is on the rise in general, and is increasingly being applied to HR initiatives, making all processes more enjoyable and efficient. No wonder, as games and sports have always been enjoyable activities and very popular.
Basically, gamification involves applying behaviour-motivating techniques from games to non-game situations. It takes all of the positive and challenging aspects of it and applies it to work related contexts. From an HR perspective, gamification is a great tool, especially when tied to a rewards program.
Where and how gamification can be used?
Despite its origins, gamification isn't purely about games and entertainment, when applied to the workplace. Sure, it adds a lot of fun, but the organizational approach of gamification seriously helps managers to solve several core tasks, like promoting a culture of continuous learning, integrating L&D initiatives seamlessly, successfully onboarding new employees, improving recruitment processes or getting a positive buzz in a talent market.
In some way or another, in the HR field, gamification can be spotted at many levels and there are many opportunities to automate and gamify elements of traditional HR from recruitment and onboarding to employee engagement and training. Let's spot these levels, where gamification can apply and see how gamification element can be applied!
Let's beggin with recruitment, a starting level for all employees and a pain point for many employers. Most common examples of gamification at this level include games, that help improve candidate sourcing, attract quality talents, and screen applicants; online and offline quizzes, that may come in fun and casual formats to help HR test candidates' behavior in work-related conditions and bring in more talents that want to compete; different types of hackathons (virtual, internal, or interactive), that reduce the interview cycle and select the suitable candidates offhand; collecting points format, to increase the number of referral candidates from their colleagues.
Chronologically, after the recruitment comes the onboarding process, also a pretty difficult topic for the majority of managers and employees alike. To create a seamless onboarding experience, HR managers use gamification techniques, such as points and rewards systems. Just like in a real game, points, badges, and rewards highly motivate employees to level up.
Once recruited and onboarded, employees need, of course, to be trained. And, again, gamification plays an important role! It boosts seamless training and keeps employees engaged, happy, and productive. Common gamified approaches to learning and development may include: real-life work scenarios, leaderboards, microlearning-based games, that make training more meaningful and fun; different games, that tests employees' knowledge of the company's various policies – gamifying the process of keeping up with the company's rules and policies make employees better complying with the company's regulations. It was proved that gamification adds a lot of value to technical skills training, building critical thinking and strategic skill sets.
Chronologically the last, but surely not the least important level is the employee engagement degree. Managers from all over the world widely use gamification elements to boost it and to make pursuit for team performance healthy and encouraging. Gamification creates even a healthier competition when the scores are posted to a leader board or with earned badges, which can also foster innovation and creativity. Typical gamified employee engagement techniques include games, challenges, quizzes, spin-to-wins, and scratch cards, points system that allows employees to exchange points for gifts and charity or transfer to fellow employees and collaborative tasks to boost networking and socializing.
Considering all the benefits of gamification, a lot of companies in Romania have started to appreciate its importance. Kudos to them! Local examples come from very different industries – financial services, medical services, consulting and professional services, retail and even production. "Playing" is not, nowise, just a whim at work, but an extremely valuable lever for people development and for improving organizational processes.
Co-Factor deeply admires and actively supports all the companies that are willing to improve their organizational processes and are brave enough to take workplace playing seriously.
In practical terms, Co-Factor facilitates the smooth running of all processes through an innovative digital platform that embeds gamification within the three main organizational pillars – Employee Engagement, Performance Management and Internal Communication. Thus, the Co-Factor platform is a real ramp for creating and launching collaborative-competitive challenges to increase employee engagement and generate value for the organization and business; it also provides a performance scorecard based on goal cards and an information and action tool associated with each goal, for extra interactivity and control over personal and team's performance for managers; and it equally helps to define and implement as efficiently as possible the internal communication strategy and to facilitate the exchange of information in real time and the collaboration between colleagues. The results of Co-Factor platform usage are directly reflected in KPIs and in positive effects in terms of organizational climate, as the software allows to track, measure, analyze and improve every aspect of any process in real time.