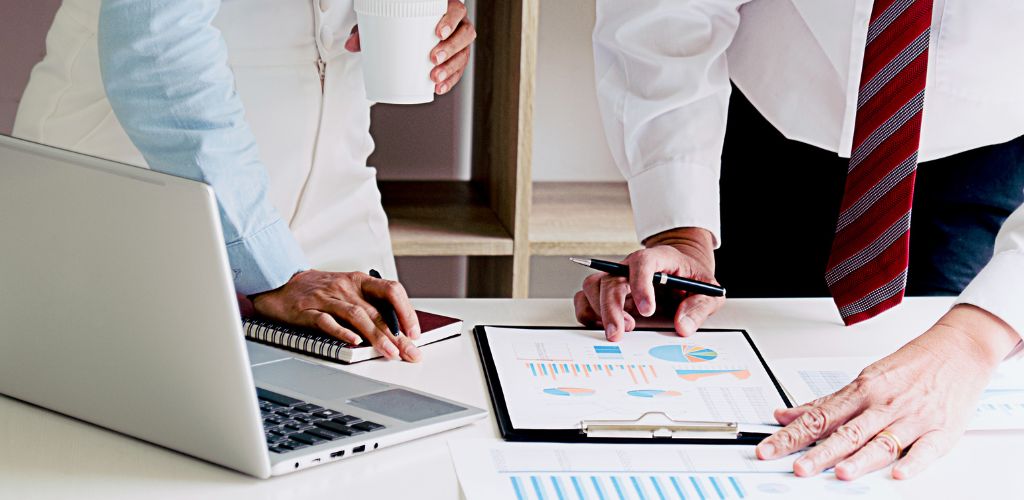 In this article we aim to touch on a delicate topic, which stresses many employees, and raises problems even for managers – how to give feedback to your boss and how, as a manager, to receive feedback from a subordinate.
Therefore, we will provide two perspectives on the same issue, as two parties are involved in this specific feedback process, also known as "bottom-up feedback". We will also try to offer some practical solutions that will facilitate communication and streamline the process.
First of all, we need to understand what's so special about bottom-up feedback. Being caught in a superiority / subordination report, in favor of the manager, it is absolutely normal for the employees to feel a reluctance, a certain degree of stress when they are either required to give feedback, within specific organizational procedures, or they feel the need to provide that feedback, as a reaction to certain actions of the manager. The emotion that the employee feels comes precisely from this position of subordination, a position that tilts the balance of power towards the manager and that makes the employee feel vulnerable.
On the other hand, the manager who receives feedback from a subordinate is prone to two primary psychological reactions – if the feedback is negative, he risks interpreting it in a personal note, and if the feedback is positive, may either fall into the trap of doubt – "is the person in front of me honest or praise me just because I'm the boss?", or in trap of personal infatuation, which can make the unbalance worst.
Therefore, the first and most important recommendation is that the whole framework remains strictly professional, not to leave place for misinterpretations. However, in order to reach the maximum level of professionalism in giving or accepting feedback in an authority relationship, a minimum of training is required, which trains the tact. Here are some suggestions we make for you in the hopes that they will help you, whether you are an employee or a manager.
How to give feedback to a superior
Plan your feedback. Write down the main things you want to convey to your manager. Emotion or stress may make you forget certain ideas, and it's best to have them written.
Schedule a meeting with the manager and ask for confirmation. Suggest an hour that you know it gives more availability and don't take away from manager's personal time (lunch break or after work).
Talk face to face. Do not use written communication, because face-to-face meetings add extra sincerity. Eventually, after this meeting, you can write an email to resume what was discussed.
Choose a proper tone. It is said that tone makes the music, and this remains true even in the communication of feedback. Even if, suppose, what you want to say to your boss is not necessarily a positive thing, the way you say it can make a difference to how the message is perceived. Symmetrically, if you praise the manager excessively, the message will sound flattering and false.
Focus on work. Your references must remain strictly professional, in relation to job tasks, results or expectations directly related to the work. Appraisals regarding the manager's personality or other personal manifestations of the manager are not the subject of a professional relationship.
Give constructive feedback, on which the manager can build up.
Always tart with positive feedback. Show the manager what you really appreciate, giving examples.
Phrase negative feedback as a question, such as "Do you think you could…?"
How to receive feedback from a subordinate
Show interest in feedback! This denotes the desire for improvement and openness to a better professional relationship with employees.
Listen fully and listen carefully to what people have to say. If you get too defensive or argue with their feedback, they won't offer you honest feedback in the future.
Ask questions. Make sure you fully understand what they mean. Be curious about what would have had something go better or what alternative they'd like to see. You may not take them up on their suggestions, but it will help you understand the direction of their comments.
It's not about you. It's about your behavior, your attitude or words. Whatever people say does not alter your person, they just want to help you become a better manager.
Take what you like and leave the rest. You can't address or work on anything if it's not something you are willing to empower.
Take action. Create a plan to address the feedback you want to take on, and make sure you do it. Work on the items mentioned and then circle back with feedback givers to see how it's going from their perspective, to show that you care about their opinion.
Be thankful! Employees get over their emotions and spend time considering how your work could potentially be improved. Sure, they may see things differently, have a different perspective, and often, that's just what you need – constant feedback. Therefore, show people that you appreciate the time and energy they have given you to help you be more successful..
As an indispensable tool for boosting performance and engagement, feedback requires attention, and special feedback, such the bottom-up feedback we addressed in this article, requires special attention. The way employees and managers relate to feedback often determines their professional success or failure.
To encourage constant feedback and ensure safe channels for feedback, Co-Factor developed an innovative digital platform, which, through its functionalities, encourages circulating feedback, available in the Internal Communication Module, but, especially, in the Performance Management Module, where constant feedback sessions can be activated within individual performance plans.
With the software developed by Co-Factor, the degree of employee engagement and performance can be increased and measured, all types of feedback can be encouraged and monitored, a specific strategy can be created to support employees to perform, organizational culture can be promoted and employee results can be measured, thus obtaining a clear picture of employee spirit, engagement and performance.